Content
Assistive Product

HSL Profi-Standtöpferscheibe S-45 mit Sitz
Product Type:
Electric potter's wheel, stand-alone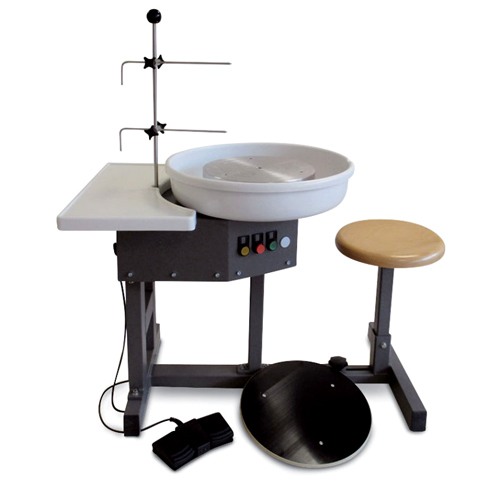 Areas of Application:
- hobby equipment
- potter's wheel, electric
- pottery
- occupational therapy
Features / Components:
- electric stand-alone potter's wheel
- rotating wheel diameter 32 cm made of aluminium
- grey-marbled powder-coated steel housing
- rotating seat, height and width adjustable
Price (without guarantee):
2.039,00 EUR incl. VAT. (distribution)
End user price
Product Information from the Manufacturer / Distributor:
Further Product Details
Further Information
REHADAT does not sell any products
Please contact the manufacturer or distributor.
Manufacturer:
no data available

Distributor:
KERAMIK-KRAFT e.K.
Industriestr. 28
91227 Diepersdorf
Germany Telephone: 09120 1846-0 Email: hallo@keramik-kraft.de Homepage: https://www.keramik-kraft.com
Reference Number:
M/15141
Source :
IDTS
Last Update: 25 May 2021