Content
Assistive Product

bebionic Hand
Product Type:
Partial hand prosthesis, myoelectric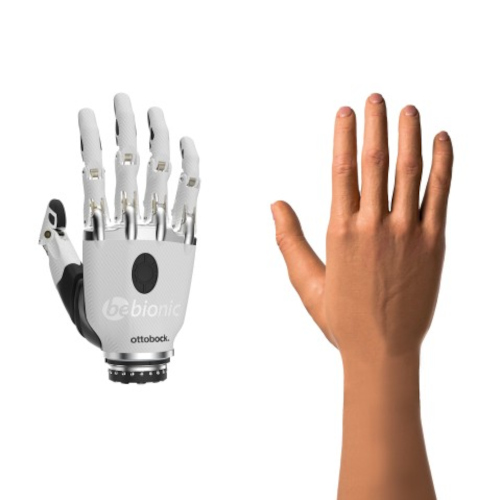 Description:
With 14 selectable grip types and hand positions, the artificial bebionic hand allows you to easily persample form everyday activities such as taking meals, carrying bags or opening doors, turning on lights and typing.
Individual motors in all fingers enable precise hand control and coordinated, natural grasping. Proportional speed control ensures control over the most delicate tasks.
Features / Components:
- 14 grip types and hand positions
- 2 different hand sizes
- 3 wrist variations
Price (without guarantee):
Price is available on request from the manufacturer / distributor.
Product Information from the Manufacturer / Distributor:
Further Product Details
Further Information
Reference Number:
Hil135193
Source :
IW
Last Update: 24 Aug 2021