Content
Assistive Product

Locking Knee
Product Type:
Simple joint for rehabilitation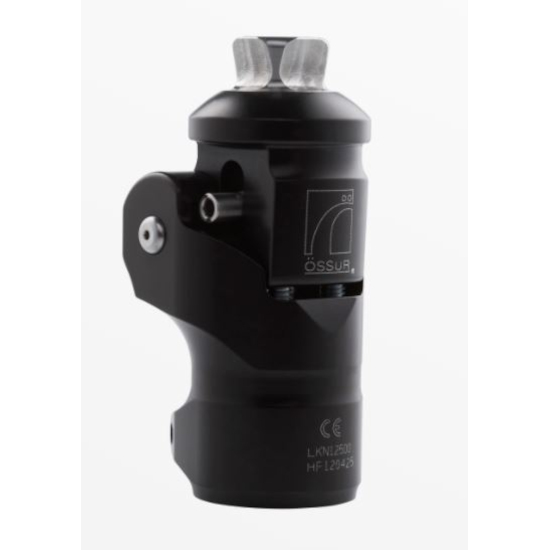 Areas of Application:
- Degree of amputation: thigh
- for patients up to max. 125 kg body weight
- daily activities including gentle, quiet walking with a walking aid.
Description:
Locking Knee is a simple, reliable and lightweight knee joint for the low-activity amputee. The Locking Knee is intended for rehabilitation and as a permanent solution for the low activity amputee.
Features / Components:
- Single-axis knee system with locking option
- Distal connection for 30 mm tube
- High knee flexion angle up to 160 °
Price (without guarantee):
The price is available on request from the manufacturer / distributor.
Product Information from the Manufacturer / Distributor:
Further Product Details
Further Information
Reference Number:
Hil135095
Source :
IW
Last Update: 26 May 2021