Content
Assistive Product

Schuhspikes-Gleitschutz
Product Type:
Schuhspikes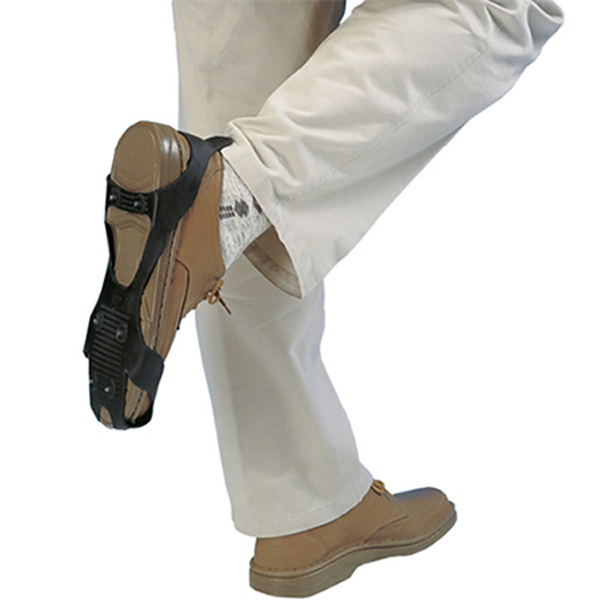 Areas of Application:
- people with insecure movements
- in winter
Description:
Simply put on, the hard-wearing material adapts perfectly to your shoe. The spikes make your shoes snow-sure.
Practical: When you are out and about, the folded spikes can be made very small in your pocket.
Simply pull the shoe spike over your shoe - and youre done!
No straps or anything else, because the shoe spikes are made from one piece Steel gives the user optimal security.
Features / Components:
- suitable for winter and street shoes
- only suitable for flat shoes
- robust construction and materials
- effective and practical
- hardened, particularly robust steel nails
- easy on - and taking off
- made from one piece
- no cumbersome closing of straps etc.
available sizes
- for shoe sizes 37 - 40
- for shoe sizes 41 - 43
- for shoe sizes 44 - 47
- protection against ice and slippery surfaces
- covered with steel spikes
- elastic rubber soles
- are grasped at the gripping tab and pulled vigorously over the shoe sole and heel
- suitable for womens and mens shoes
- available in 5 sizes
Price (without guarantee):
17.75 EUR included M. VAT (sales)
End consumer price
Product Information from the Manufacturer / Distributor:
Further Product Details
Further Information
Reference Number:
Hil133739
Source :
IDTS
Last Update: 27 Apr 2021