Content
Assistive Product

Durchsturzsicherung JET-LK-DDN
Product Type:
Scroll protection for trestles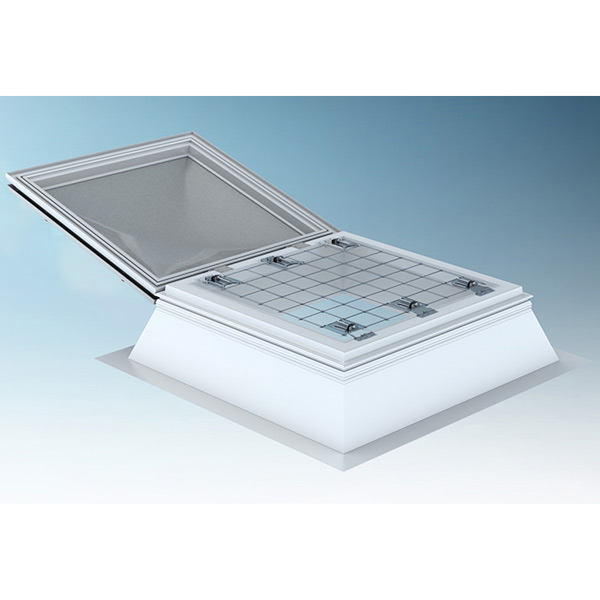 Areas of Application:
- for example
with function restrictions with fall risk
Description:
The Dynamic Fall Protection Network (DDN) is used for safety when working on the flat roof and is used for retrofitting skylights. It is suitable for Aufsetzkränze all manufacturers, sizes, materials and geometries. The assembly is simplified by interlocking elements and the net automatically tightens when screwed.
Features / Components:
- Consoles and trusses for rigid, ventilated or RWA skylights
- 5 different sizes
- Mesh made of special steel wire: optically reduced, not sharp-edged
- Energy-absorbing system
- Attachment mechanism with two interlocking elements
- BG-tested and certified acc. GS-BAU-18
Price (without guarantee):
The price is available on request from the manufacturer / distributor.
Product Information from the Manufacturer / Distributor:
Further Product Details
Further Information
Options / Accessories:
- Mesh made of special steel wire for all JET-Aufsetzkränze (mounting on top edge of the Aufsetzkranzes)
- Combination with RWA and ventilation possible
Reference Number:
Hil133260
Source :
IW
Last Update: 25 Apr 2019