Content
Assistive Product

Fahrradanpassung
Product Type:
Bicycle adaptation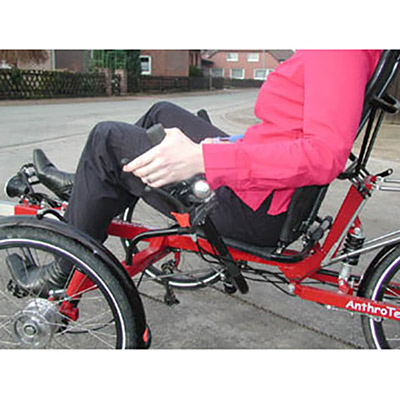 Description:
First, the personal requirements of the person concerned are recorded in a functional analysis. Afterwards, the right bike is recommended in a consultation and documented. The bike can be adjusted as required or equipped with customized special accessories. Retrofitting or maintenance work are part of the service of the workshop.
Price (without guarantee):
The price is available on request from the manufacturer / distributor.
Further Information
Product Information from the Manufacturer / Distributor:
Further Product Details
Versions:
The following products can be purchased:
- Custom-made bicycles
- Recumbent bikes
- Recumbent tricycles
- Tandems
- Kick scooters
- Electric bicycles
- Rehabilitation vehicles
Keywords
ISO
Search for similar prodcuts in REHADAT:
Search for similar products in EASTIN throughout Europe:
ICF Items
Reference Number:
Hil132576
Source :
IDTS
Last Update: 22 May 2021