Content
Assistive Product

Strumpfhosen - Anziehhilfe
Product Type:
assistive product for putting on tights
for tights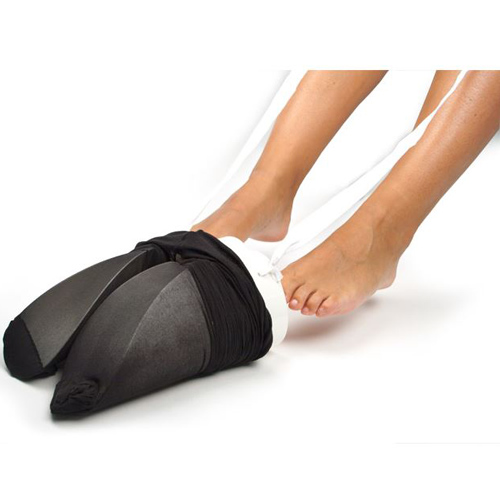 Areas of Application:
- Limited Flexibility
Description:
The stocking is pulled over the flexible plastic material. Then one slips with the foot in the resulting opening and pulls up by means of the straps the dressing aid on the leg. The pull-on aid is particularly suitable for putting on while sitting.
Features / Components:
- Rounded plastic half shell
- Belt straps
Price (without guarantee):
9,89 EUR tax incl.
Retail price
Price Date: 04.06.2019
Further Information
Product Information from the Manufacturer / Distributor:
Further Product Details
REHADAT does not sell any products
Please contact the manufacturer or distributor.
Manufacturer:
no data available

Distributor:
Groß GmbH
im- + Export med. techn. Handelsvertretung
In den Fleckenäckern 45
72654 Neckartenzlingen
Germany Telephone: 07127 35425 Email: grossgmbh@mthmed.de Homepage: http://www.mthmed.com
Technical Data:
Length: 21.5 cm
Keywords
ISO
Search for similar prodcuts in REHADAT:
Search for similar products in EASTIN throughout Europe:
ICF Items
Reference Number:
897365
Source :
IDTS
Last Update: 25 Jan 2021