Content
Assistive Product

Inspektionsspiegel mit Beleuchtung
Product Type:
Illuminated mirror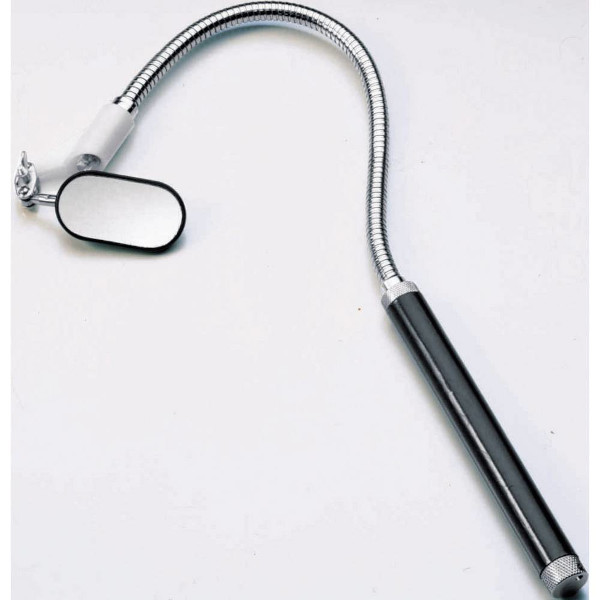 Description:
A good light source improves visual performance and is easy on the eyes.
The flexible illuminated mirror is used for assembly and service work in the automotive and electronics sectors. Thanks to the flexible gooseneck, it can be bent into any position and is suitable for places that are difficult to access. It also has an integrated lamp.
Features / Components:
- Inspection mirror
- Neck: flexible
- Integrated lamp for lighting
- Power supply: 2 x AA batteries
Price (without guarantee):
The price is available on request from the manufacturer / distributor.
Product Information from the Manufacturer / Distributor:
Further Product Details
Further Information
Technical Data:
Size mirror (WxH): 48 mm x 24 mm
Length: 430 mm
Keywords
ISO
Search for similar prodcuts in REHADAT:
Search for similar products in EASTIN throughout Europe:
ICF Items
Reference Number:
Hil134794
Source :
IW
Last Update: 10 Mar 2021