Content
Assistive Product

Fara und Fu 1, Ausgabe 2007
Product Type:
Learning software
Training software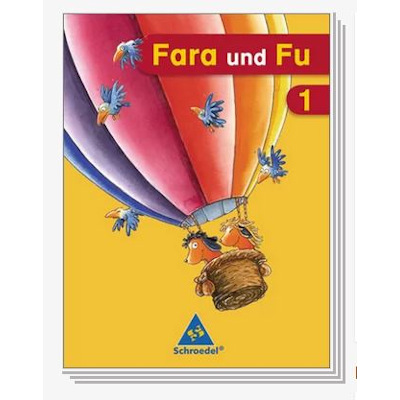 Areas of Application:
- German lessons
- Training of reading skills
- Training of writing skills
- Special education
- Primary school
- All federal states except Bavaria
Description:
Fara and Fu 1 supports the individual learning paths of children . The tried and tested key word method is closely linked to free writing with the initial loudspeaker circle and the double pages facilitate differentiated work through text offers on three different levels. The two workbooks Part A and B accompany the course. Reading and writing tasks are linked to support each others learning processes.
Features / Components:
- Language workbook 2 DS plus CD-ROM
- CD-ROM drive requ
Price (without guarantee):
22.95 EUR
(retail price including VAT)
Price date: 01/06/2021
Product Information from the Manufacturer / Distributor:
Further Product Details
Further Information
Technical Data:
Operating system: Win XP, Vista, 7 or 8
Reference Number:
Hil134236
Source :
DIAS
Last Update: 6 Jan 2021