Content
Assistive Product

Lernsoftware Fara und Fu Ausgabe 2013 Arbeitshefte 1 und 2
Product Type:
Learning software
Training software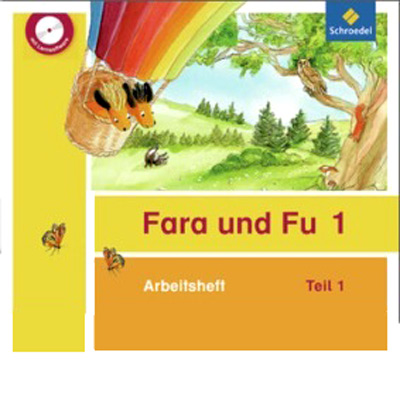 Areas of Application:
- German lessons
- Training in reading skills
- Training in writing skills
- Special needs education
- Elementary school
Description:
The learning software follows the content and structure of the primer Fara and Fu. It contains various exercises for children. Integrated into the reading exercise book or as a single version, the learning software can be used at school or at home.
Features / Components:
- Workbook 1 & 2 plus CD-ROM
- incl. Keyword card
- CD-ROM drive requ
Price (without guarantee):
18.95 EUR including VAT (recommended retail price)
Price date: 10.06.2020
Product Information from the Manufacturer / Distributor:
Further Product Details
Further Information
Technical Data:
Operating system: Win XP, Vista, 7 or 8
Reference Number:
DIAS/001842
Source :
DIAS
Last Update: 10 Jun 2020