Content
Assistive Product

Elektro-Mitfahr-Deichselhubwagen ERE 225i
Product Type:
Electric Low-Lift Pallet Truck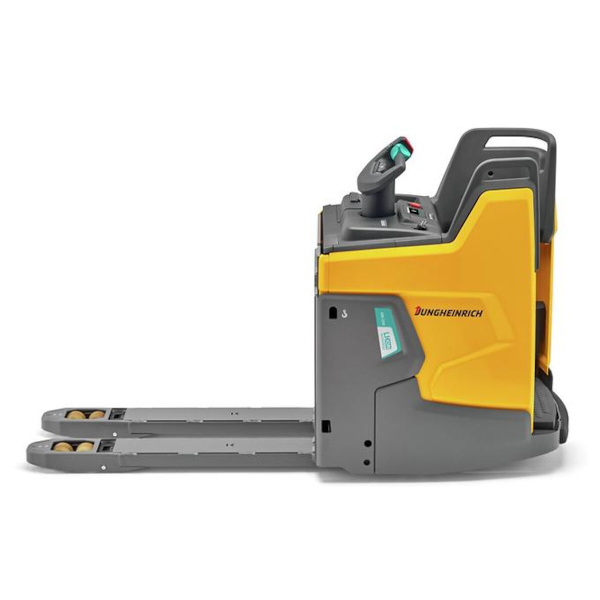 Areas of Application:
for example
- to relieve the musculoskeletal system
Description:
The transport device is a short electric low-lift pallet truck for flexible use for loading and unloading trucks and in particularly confined warehouse environments.
A powerful drive motor with strong acceleration and agile driving characteristics ensures efficient work, while the compact design of the ERE 225i enables intuitive driving with good visibility of the goods.
Features / Components:
- Electric drive
- Operation: ride-on, with tiller
- Chassis: steel, three-side protection, compact design
- Chassis: hydraulic
- Option:Truck detection with automatic speed reduction and illumination
- Selectable platform variants
- Variable battery capaci
Price (without guarantee):
The price is based on individual customer requirements.
Product Information from the Manufacturer / Distributor:
Further Product Details
Further Information
Technical Data:

Overall length: 2.139 mm
Stroke: 122 mm
Battery voltage: 24 V
Driving speed: 12 km/h
Load capacity: 2500 kg
Reference Number:
Hil135644
Source :
IW
Last Update: 8 Aug 2022