Assistive Product

Bodenebene Duschen
Product Type:
Shower, flush with the floor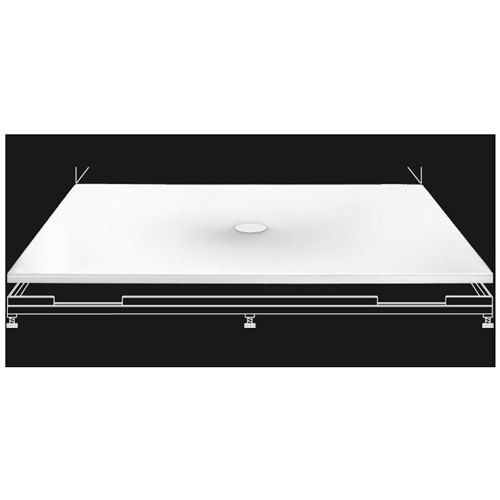 Description:
The shower tray set into the floor is so flat that it can be accessed from either side by people in wheelchairs. It is made of enamelled steel (material thickness 3.5 mm). A matching shower tray base is not available for Superplan, the manufacturer recommends under-mortar or tray supports. For a flush installation, the 32 mm high rim must be countersunk in the floor structure (a total of 11.5 cm is required). The tub is also available with full anti-slip on request. White is the standard colour, if another colour is required, an extra charge is necessary.
Price (without guarantee):
The price is available on request from the manufacturer / distributor.
Product Information from the Manufacturer / Distributor:
Further Product Details
Further Information
REHADAT does not sell any products
Please contact the manufacturer or distributor.
Manufacturer:
Franz Kaldewei GmbH & Co. KG
Beckumer Str. 33-35
59229 Ahlen
Germany Telephone: 02382 785-0 Email: info@kaldewei.de Homepage: https://www.kaldewei.de
Distributor:
Franz Kaldewei GmbH & Co. KG
Beckumer Str. 33-35
59229 Ahlen
Germany Telephone: 02382 785-0 Email: info@kaldewei.de Homepage: https://www.kaldewei.de
Reference Number:
M/14074
Source :
IDTS
Last Update: 22 May 2021