Assistive Product

Barrierefreie Eck-Duschwand CLASSIC PT-1
Product Type:
Shower screen for floor-level showers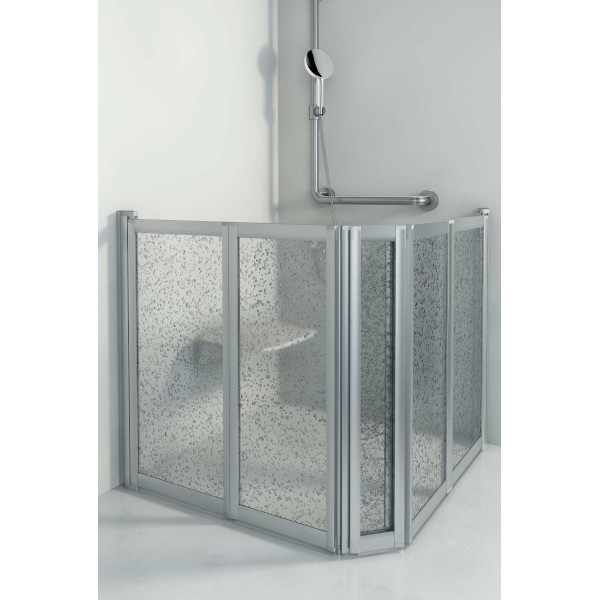 Description:
The cabins have an adjustment range of 25 mm. The folding partition can be swiveled 180 degrees.
Features / Components:
- function with lifting-lowering mechanism
- fine adjustment and readjustment
Price (without guarantee):
The price is available on request from the manufacturer / distributor.
Product Information from the Manufacturer / Distributor:
Weitere Details des Vertriebs
Further Information
REHADAT does not sell any products
Please contact the manufacturer or distributor.
Manufacturer:
Provex Industrie GmbH
Fabrikstr. 10
39031 Bruneck
Italy Telephone: +39 474 5715-11 Email: info@provex.eu Homepage: https://www.provex.eu/de/
Distributor:
Provex Industrie GmbH
Fabrikstr. 10
39031 Bruneck
Italy Telephone: +39 474 5715-11 Email: info@provex.eu Homepage: https://www.provex.eu/de/
Reference Number:
M/24255
Source :
IDTS
Last Update: 27 Jun 2022