Assistive Product

City-Toiletten
Product Type:
Barrier-free public toilets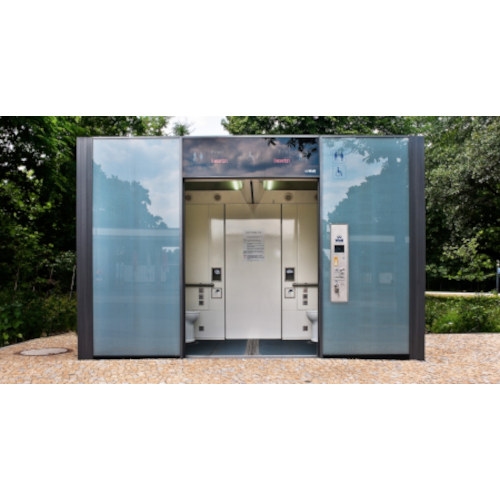 Areas of Application:
- Outside area
- People in wheelchairs
Description:
The toilet was equipped with a retractable partition. This creates a large room that is wheelchair accessible from two individual cabins. The City-Toilets Avenue, Streetline, Campo and Challenge have adjustable toilet seats. The seat can be easily rotated so that wheelchair users can easily access the toilets.
Price (without guarantee):
The price is available on request from the manufacturer / distributor.
Product Information from the Manufacturer / Distributor:
Further Product Details
Further Information
REHADAT does not sell any products
Please contact the manufacturer or distributor.
Manufacturer:
Wall GmbH
Friedrichstr. 118
10117 Berlin
Germany Telephone: 030 33899-0 Email: info@wall.de Homepage: https://www.wall.de
Distributor:
Wall GmbH
Friedrichstr. 118
10117 Berlin
Germany Telephone: 030 33899-0 Email: info@wall.de Homepage: https://www.wall.de
Reference Number:
M/26950
Source :
IDTS
Last Update: 15 Apr 2021