Assistive Product

Almarys Twin+ Ileo Drainage HF
Product Type:
Post-op ostomy bag, two-piece
Post-op and drainage bag
Ileostomy bag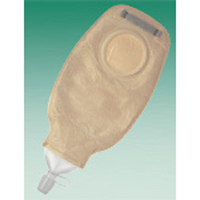 REHADAT does not sell any products
Please contact the manufacturer or distributor.
Manufacturer:
B. Braun Melsungen AG
Carl-Braun-Str. 1
34212 Melsungen
Germany Telephone: 05661 71-0 Email: info@bbraun.com Homepage: https://www.bbraun.de/de.html
Distributor:
HOZ Medi Werk
Produktions- und Vertriebs GmbH & Co. KG
Am Sülzenbrückener Wege 3
99334 Amt Wachsenburg
Germany Telephone: 0800 2332244 Email: info@hoz24.de Homepage: https://www.hoz24.de/
Fachhandel
Adressen bitte im Internet recherchieren.

Technical Data:

Item No. Stoma size Diameter Color Pharma Central No. HMV No.
39850 50 mm skin colored 4222708 29.26.11.6107
39860 60 mm skin colored 4222714 29.26.11.6107
39880 80 mm transparent 4222795 29.26.11.6107
Reference Number:
IW/091848.12
Source :
DIAS
Last Update: 17 Feb 2023