Assistive Product

Ileostomiebeutel Softima Active Roll Up
Product Type:
ostomy pouch, one-piece
ileostomy pouch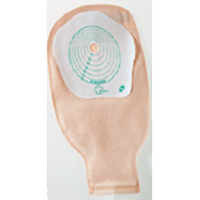 Features / Components:
- flexible skin protection
- integrated activated carbon filter
- natural soft fleece
- low rustle pouch foil
- skin colored/transparent
- pack unit 30 pieces plus 6 filter protection stic
Price (without guarantee):
The price is available on request from the manufacturer / distributor.
SHI-Number:
SHI-Medical Technical Aids Register | 29.26.02.2129
Product Information from the Manufacturer / Distributor:
Further Product Details
Further Information
REHADAT does not sell any products
Please contact the manufacturer or distributor.
Manufacturer:
B. Braun Melsungen AG
Carl-Braun-Str. 1
34212 Melsungen
Germany Telephone: 05661 71-0 Email: info@bbraun.com Homepage: https://www.bbraun.de/de.html
Distributor:
Fachhandel
Adressen bitte im Internet recherchieren.

Technical Data:

Item No. Ostomy Size Diameter Pharma Central No. Color
- bag size: Mini
4620215EN 15-45 mm 9061977 skin color

- bag size: Midi
4621215DE 15-45 mm 9061983 transparent
4620115DE 15-50 mm 9061859 skin colored
4620125DE 25 mm 9061865 skin colored
4620130DE 30 mm 9061871 skin colored
4620135DE 35 mm 9061888 skin colored
4620140DE 40 mm 9061894 skin colored
4621115DE 15-50 mm 9061902 transparent
4621125EN 25 mm 9061919 transparent
4621130EN 30 mm 9061925 transparent
4621135EN 35 mm 9061931 transparent
4621140EN 40 mm 9061948 transparent

- Bag size: Maxi
4620380EN 15-80 mm 9061960 skin-colored
4621380EN 15-80 mm 9061954 transparent

- bag size: H.F.
4630380DE 15-80 mm 9062149 skin colored
4631380EN 15-80 mm 9062132 transparent
Reference Number:
IW/091839.71
Source :
DIAS
Last Update: 17 Feb 2023