Assistive Product

Vakuumerektionspumpe Rapport Classic
Product Type:
Erection aid, vacuum erection system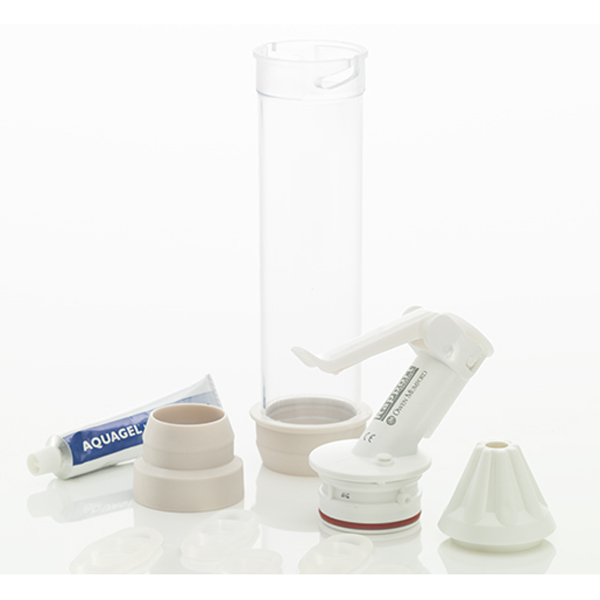 Areas of Application:
- Erection aid
- Sexual disorder
- Sexual relationships
Description:
The lower part of the limb and the adjacent pubic hair are coated with a water-soluble gel. The cylinder is placed on the link. The connected pump creates a vacuum. This will achieve an erection. This is obtained by slipping tension rings onto the link. After sexual intercourse, the clamping rings are removed again and the limb slackens. The water-soluble gel is available in the pharmacy.
Delivery:
- Vacuum erection pump
- 5 storage rings of different sizes
- 1 clamping aid
- 2 transfer sleeves (different sizes)
- 1 tube of water-soluble lubricant (Aquagel)
- 1 template (for determining the correct ring size)
- 1 black storage bag
- 1 instructions for use
Price (without guarantee):
301.76 EUR including VAT
Retail price
Product Information from the Manufacturer / Distributor:
Further Product Details
Further Information
Reference Number:
M/46867
Source :
IDTS
Last Update: 4 May 2021