Assistive Product

Osbon ErecAid Esteem
Product Type:
Vacuum erection system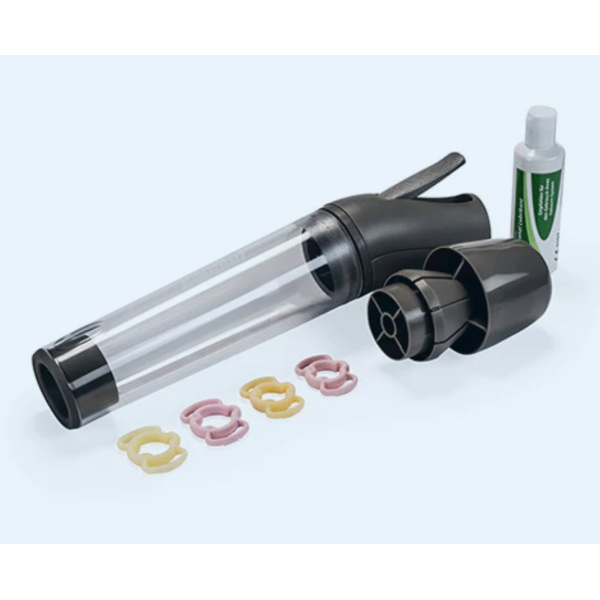 Description:
The vacuum system consists of a transparent plastic cylinder, a hand or battery operated pump and special tension rings. First, the tension ring is pulled onto the open end of the cylinder and the penis is inserted through this end into the plastic cylinder. While the user presses the device firmly against his body to create an air seal, he uses the pump to remove air from the cylinder. This negative pressure allows increased blood to flow into the erectile tissue. Similar to a natural erection, the penis swells. To maintain the erection, one reduces the blood flow from the penis. To do this, while the penis still remains in the cylinder, the tension ring is pushed from the cylinder to the base of the penis. This interrupts the vacuum seal and the cylinder and pump can be removed and set aside. The tension ring allows the erection to be maintained for up to 30 minutes. With this procedure, which takes about 2 minutes, an erection can be induced.
Price (without guarantee):
499.80 EUR including VAT (distribution)
End user price
SHI-Number:
SHI-Medical Technical Aids Register | 99.27.02.0019
Product Information from the Manufacturer / Distributor:
Further Product Details
Further Information
Reference Number:
M/12069
Source :
IDTS
Last Update: 16 May 2023