Assistive Product

ACTIVE Sinnflut MAN
Product Type:
Aids in ejaculatory dysfunction and manual stimulation.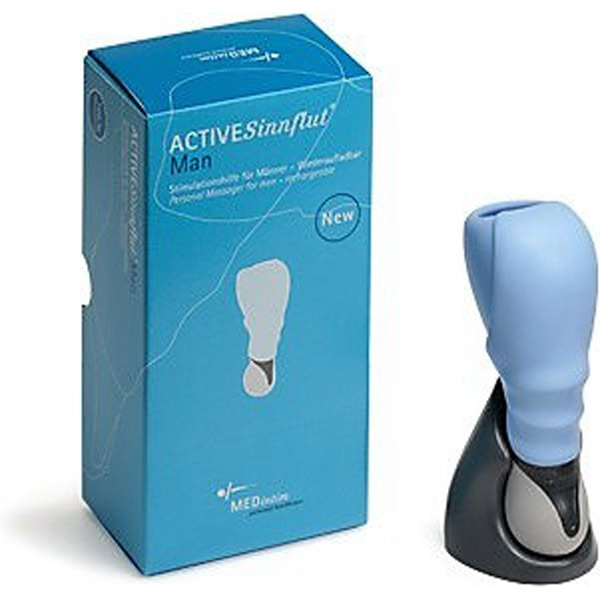 Areas of Application:
(information provided by the supplier)
- Stimulation aid for men
- Erectile dysfunction (erectile dysfunction)
- Paraplegia
- paralysis of the lower or upper extremities
- Homologous insemination (transfer of sperm cells)
Features / Components:
-stepless, controllable with a mini joystick
- medical silicone
- applicable in water, because 100 % waterproof
- without cable and without batteries
- inductive charging in charging station with power
Price (without guarantee):
199.00 EUR including VAT (distribution).
End user price
Product Information from the Manufacturer / Distributor:
Further Product Details
Further Information
REHADAT does not sell any products
Please contact the manufacturer or distributor.
Manufacturer:
no data available

Distributor:
Sonoma Internet GmbH
Wattstr. 11-13
13355 Berlin
Germany Telephone: 030 20847388 Email: customercare@amorelie.com Homepage: https://www.amorelie.de/
Technical Data:

Dimensions: weight: 400 g
length: 205 mm
diameter: 82 x 65 mm
Opening: 36 mm
Depth: 60 mm
Reference Number:
M/26772
Source :
IDTS
Last Update: 27 May 2021