Assistive Product

3M Tegaderm I.V.-Fixierverband
Product Type:
Transparent dressing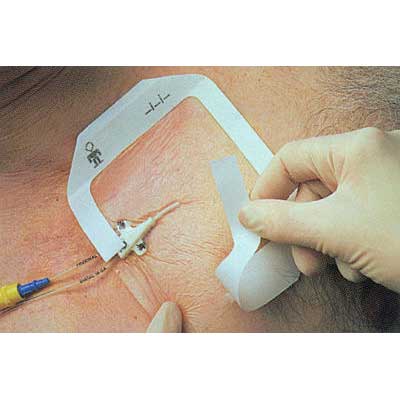 Description:
Tegaderm IV combines the transparency of Tegaderm with the stability of Medipore and, with its slotted shape, offers an improved seal around cannulas and catheters. This sterile all-in-one IV dressing is adaptable and comfortable.
Features / Components:
- Protection and transparency of the puncture site
- Slotted IV dressing
- Germ and liquid tight
- Lets water vapor and oxygen through
- fits the body shape
- reinforced with adhesive fleece
Price (without guarantee):
The price is available on request from the manufacturer / distributor.
Product Information from the Manufacturer / Distributor:
Further Product Details
Further Information
Reference Number:
M/11274
Source :
IDTS
Last Update: 6 Jan 2021