Assistive Product

Hand- und Nagelbürste RFM mit Saugnäpfen
Product Type:
Nail brush with suction cups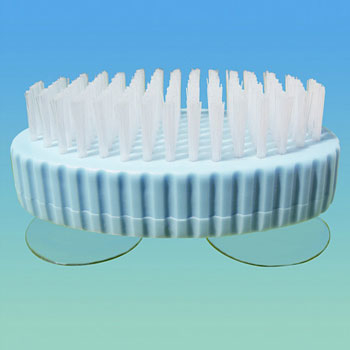 Areas of Application:
- Manicure
- Pedicure
- Nail care
- One-handedness
- Hand disability
Description:
The brush has 7 rows of bristles. 2 suction cups on the brush base are used to attach the brush to a wash basin.
Features / Components:
- Plastic body
- Nylon bris
Price (without guarantee):
Price available on request from the manufacturer / distributor.
Product Information from the Manufacturer / Distributor:
Further Product Details
Further Information
REHADAT does not sell any products
Please contact the manufacturer or distributor.
Manufacturer:
no data available

Distributor:
Rehaforum MEDICAL GmbH
Daimlerstr. 12a
25337 Elmshorn
Germany Telephone: 04121 4733-12 Email: info@rehaforum.com Homepage: https://www.rehaforum.com/
Technical Data:
Dimensions: 3.8 x 10.2 cm
bristle length: 1.3 cm
Reference Number:
M/21035
Source :
IDTS
Last Update: 5 Oct 2020