Content
Assistive Product

Großer Nagelknipser mit Lupe
Product Type:
Nail clipper with suction cups and magnifying glass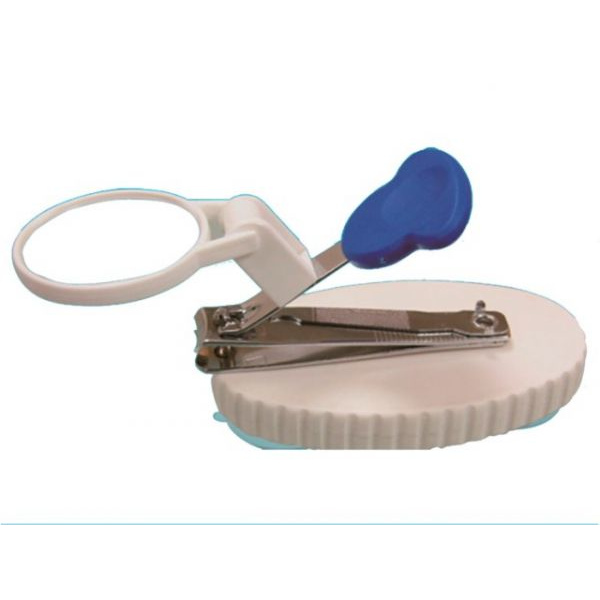 Description:
The nail clipper is fixed by 2 suction cups.
The large support can be operated by finger or hand with little effort.
In addition, there is a magnifying glass with 3x magnificat
Price (without guarantee):
10.24 EUR incl. VAT (everyday aids)
End user price
Product Information from the Manufacturer / Distributor:
Further Product Details
Further Information
REHADAT does not sell any products
Please contact the manufacturer or distributor.
Manufacturer:
no data available

Distributor:
Alltagshilfen Schmid Renate
Alltagshilfen - Verbrauchsartikel - Homecareprodukte
Thannstr.10
5322 Hof
Austria Telephone: +43 650 6668881 Email: office@sanimed.at Homepage: https://www.alltagshilfen24.com
SiSenior
Gerberstr. 27
66111 Saarbrücken
Germany Telephone: 0681 95809500 Email: info@sisenior.de Homepage: http://www.sisenior.de
Technical Data:

Dimensions: L 10 x W 5.63 x H 3.5 cm
Weight: approx. 80 g
Reference Number:
M/25030
Source :
IDTS
Last Update: 7 Nov 2022