Content
Assistive Product

Lemon Tip Clean Munderfrischungsstäbchen
Product Type:
Refreshing sticks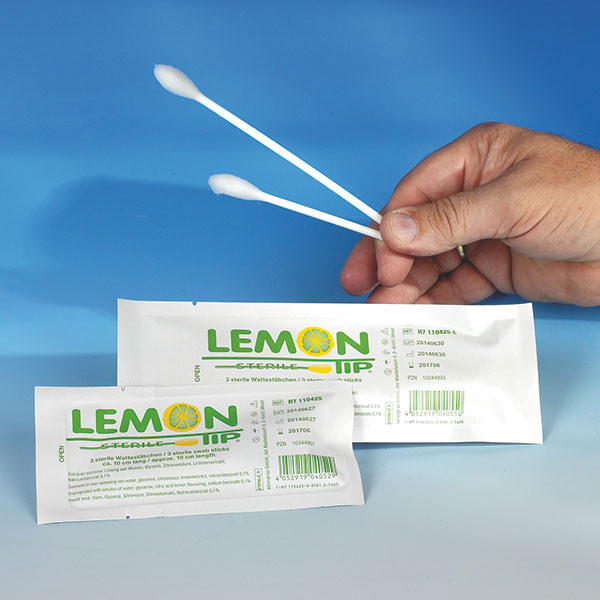 Description:
Refreshing sticks short and long for oral care are intended for patients who are not allowed to drink. The flexible plastic stick also allows for use in the corners of the mouth. Lemon flavored, sugar free.
Price (without guarantee):
11.78 EUR incl. VAT (distribution)
End consumer price
Product Information from the Manufacturer / Distributor:
Further Product Details
Further Information
REHADAT does not sell any products
Please contact the manufacturer or distributor.
Manufacturer:
no data available

Distributor:
Servoprax GmbH
Am Marienbusch 9
46485 Wesel
Germany Telephone: 0281 95283-0 Email: info@servoprax.de Homepage: https://www.servoprax.de
Reference Number:
M/11217
Source :
IDTS
Last Update: 3 Jun 2022