Assistive Product

Servocare Großes Kopfwaschbecken
Product Type:
Head Wash Basin, Inflatable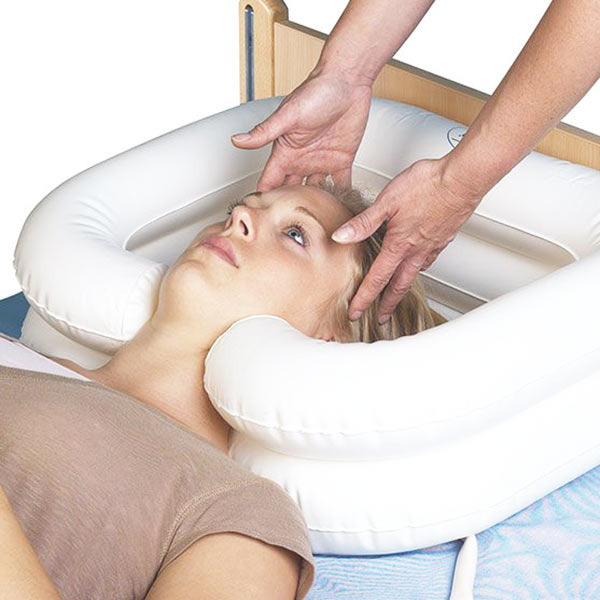 Description:
The head wash basin consists of two inflatable rings, one above the other, with a neck cutout. Drain hose with valve and clamp.

Mobile shower, overhead shower:
An overhead shower is offered as a supplement.
Order number: M1 1875
Price (without guarantee): 35,34 EUR
Price (without guarantee):
28,56 EUR including VAT (distribution)
End user price
Product Information from the Manufacturer / Distributor:
Further Product Details
Further Information
REHADAT does not sell any products
Please contact the manufacturer or distributor.
Manufacturer:
no data available

Distributor:
Servoprax GmbH
Am Marienbusch 9
46485 Wesel
Germany Telephone: 0281 95283-0 Email: info@servoprax.de Homepage: https://www.servoprax.de
Reference Number:
M/22415
Source :
IDTS
Last Update: 9 Jun 2022