Content
Assistive Product

Outdoor-Bag
Product Type:
Weather protection for handbikers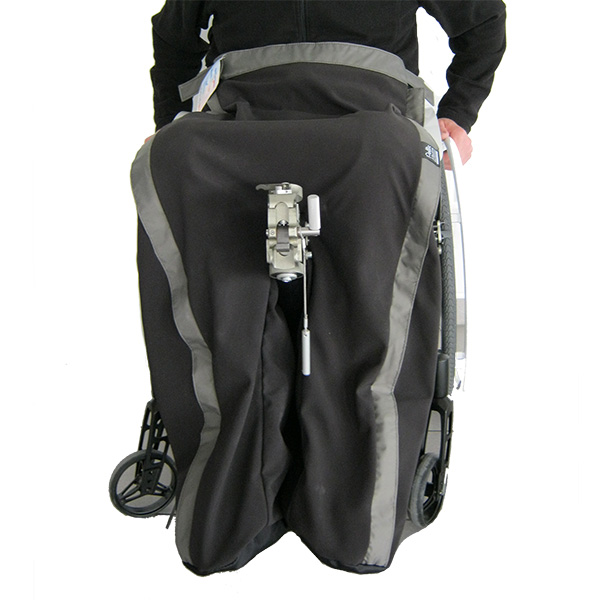 Areas of Application:
- Handbikers
- Weather protection
- Rain protection
Description:
The material is windproof, breathable and permanently waterproof thanks to nanotechnology. In the leg area, the outdoor bag is made in two parts and is suitable for all conventional hand bikes. It is attached to the seat and back by means of Velcro fastenings.
The two zippers on the right and left make it easy to put on and take off.
Price (without guarantee):
259.00 EUR including VAT.
Retail price
Product Information from the Manufacturer / Distributor:
Further Product Details
Further Information
REHADAT does not sell any products
Please contact the manufacturer or distributor.
Manufacturer:
Edelwäsche Fischer GmbH & Co. KG
Gewerbepark 01
08147 Crinitzberg
Germany Telephone: 037462 29295 Email: info@pellis.de Homepage: https://www.pellis.de
Distributor:
Edelwäsche Fischer GmbH & Co. KG
Abteilung Pellis Medica
Gewerbepark 01
08147 Crinitzberg
Germany Telephone: 037462 29295 Email: info@pellis.de Homepage: https://www.pellis.de
Reference Number:
Hil134661
Source :
IDTS
Last Update: 14 Jan 2021