Content
Assistive Product

Handbike-Schlupfsack
Product Type:
Slip bag for handbike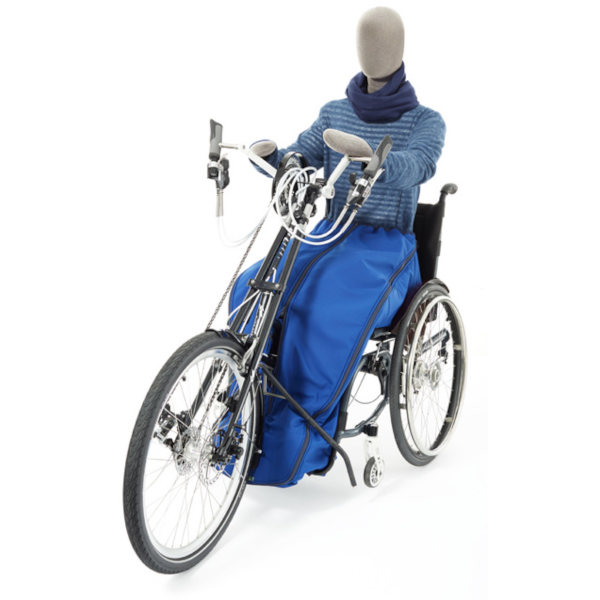 Areas of Application:
- Leg protection
- People in wheelchairs
- Handbike
- Traction devices
Description:
The slip bag is completely removable by a zip. The two-way unhooking zip, in the center of the slip bag, allows a snug fit for the handbike to pass through. Inside the slip bag, the cold metal is packed.
The slip bag is placed under the padding, so no wrinkles form on which you sit uncomfortably.
Price (without guarantee):
460,00 EUR 590,00 EUR incl. VAT
depending on size
End user price
Product Information from the Manufacturer / Distributor:
Further Product Details
Further Information
Reference Number:
Hil135417
Source :
IDTS
Last Update: 29 Mar 2022