Content
Assistive Product

Rollstuhldecke Flexi Winter
Product Type:
Wheelchair blanket for winter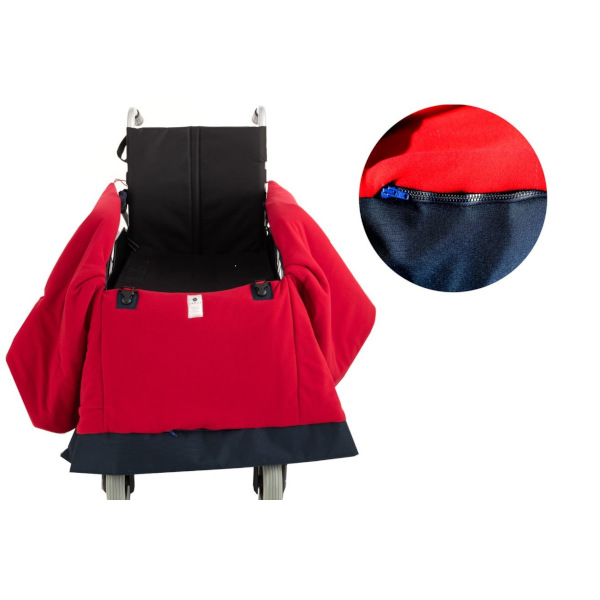 Areas of Application:
- for children and adults
- people in wheelchairs
- winter
- protection from wet, wind and cold
Description:
The wheelchair blanket can be attached and removed while sitting in the wheelchair. The Flexi-Blanket consists of three individual parts that are attached to the wheelchair one after the other. Finally, the blanket is folded over the legs and closed with the rolling buttons.
Various measurements and some other details of the wheelchair are needed to make the wheelchair blanket.
The Rolling Buttons are also available for the handbike or the e-scooter.
The button rubber fastener can be opened and closed with one hand.
A hidden zip is sewn into the lining. This makes later possible repairs much easier to manage.
Features / Components:
- warm lined
- button-rubber fastener
- rainproof
- windproof
- with reflector elements
Price (without guarantee):
450,00 EUR incl. VAT
End user price
Product Information from the Manufacturer / Distributor:
Further Product Details
Further Information
Reference Number:
Hil135294
Source :
IDTS
Last Update: 31 Jan 2022