Assistive Product

Urinbeutel A 4 Drainagesystem
Product Type:
Urine Bedding Bag
Incontinence Aids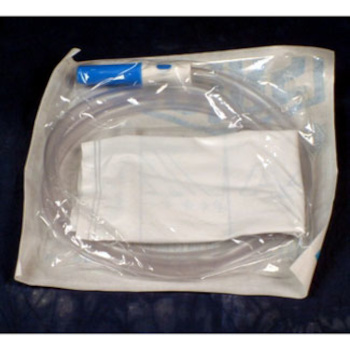 Features / Components:
- for closed system
- not worn on the body
- non-return valve and cross valve
- tube length 110 cm
- drain cock
- PVC
- individually sterile packed
- packing unit 1 p
Price (without guarantee):
3,98 EUR
(end user price incl. VAT)
Price date: 22.11.2022
Product Information from the Manufacturer / Distributor:
Weitere Details des Vertriebs (Shop Apotheke)
Further Information
REHADAT does not sell any products
Please contact the manufacturer or distributor.
Manufacturer:
PARAM GmbH
Bei der Neuen Münze 20
22145 Hamburg
Germany Telephone: 040 538997-0 Email: param@param.de Homepage: https://www.param.de
Distributor:
Apotheken und Pharma-Großhandel
Adressen können im Internet recherchiert werden.

Shop-Apotheke Service B.V.
Erik de Rodeweg 11-13
5975 WD Sevenum
Netherlands Telephone: 0800 200800300 Email: kontakt@shop-apotheke.com Homepage: https://www.shop-apotheke.com/
Technical Data:

Item No. Bag content/ml Pharma Central No. HMV No.
3019514 2000 3019514 15.25.06.3018
Reference Number:
IW/092708.62
Source :
DIAS
Last Update: 22 Nov 2022