Assistive Product

MoliCare Premium MEN PAD 2 Tropfen
Product Type:
Incontinence pad for men with light urinary incontinence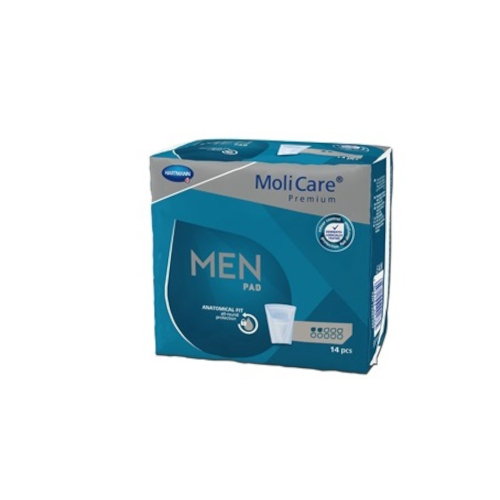 Description:
For men with light urinary incontinence, e.g. as a result of prostate surgery for predominantly active and mobile people.
Features / Components:
- wide adhesive strip for secure hold in underwear
- breathable textile-like outer surface
- dermatologically tested
- pH skin neutral distributor pad
- pH value of 5.5 is maintained
- body-friendly pocket shape to accommodate the penis
Price (without guarantee):
The price is available on request from the manufacturer/distributor.
Product Information from the Manufacturer / Distributor:
Further Product Details
Further Information
Reference Number:
Hil135456
Source :
DIAS
Last Update: 3 May 2022