Content
Assistive Product

Waden- und Schienbeinschutz
Product Type:
Calf and shin protection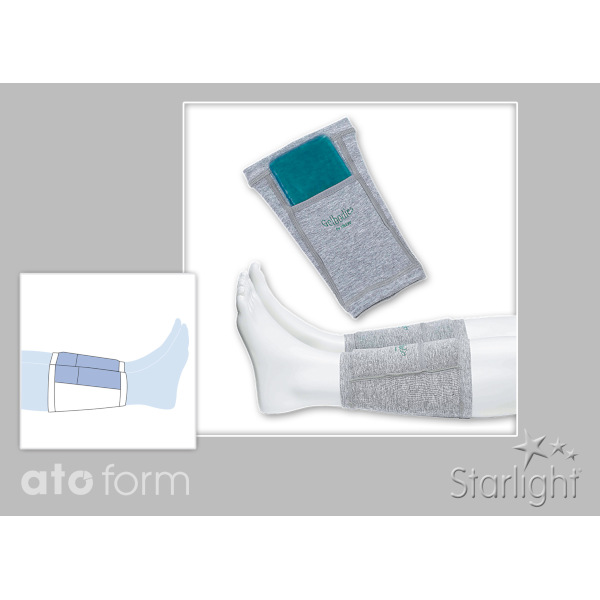 Areas of Application:
- Protection against pressure points
- Against decubitus
To protect the calves and shins.
Description:
The Gelbodies offer long-term protection against pressure ulcers (pressure ulcers) and nerve damage. Gelbodies combine the pressure-reducing TRUGEL with a fixation band made of soft and stretchy material (cool band). The fixing tape is breathable, comfortable and washable. Can be used in two ways: as calf or shin protection. Supplied in pairs. Available in sizes M and L
Price (without guarantee):
The price is available on request from the manufacturer / distributor.
Product Information from the Manufacturer / Distributor:
Further Product Details
Further Information
Technical Data:
Length (cm): 25-35 (M) / 38-46 (L)
Keywords
ISO
Search for similar prodcuts in REHADAT:
Search for similar products in EASTIN throughout Europe:
ICF Items
Reference Number:
DIAS/127925
Source :
IDTS
Last Update: Fri Oct 02 00:00:00 UTC 2020