Assistive Product

RUSSKA Schuhanzieher Kombi
Product Type:
Shoetights dressing aid
Sock puller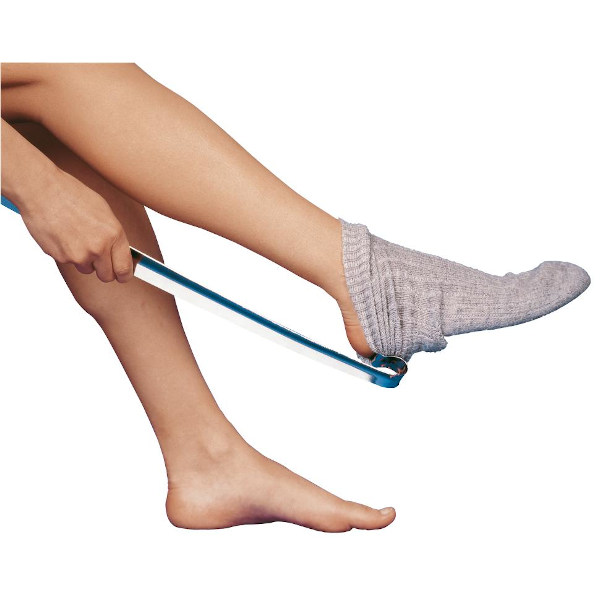 Areas of Application:
- Movement restriction
- Putting on shoes and socks
Description:
The shoetights dressing aid supports the easy putting on and taking off of shoes with one end and the taking off of socks and socks with the other end.
Features / Components:
- chrome-plated m
Price (without guarantee):
22.90 EUR incl. VAT
End user price
Product Information from the Manufacturer / Distributor:
Further Product Details
Further Information
REHADAT does not sell any products
Please contact the manufacturer or distributor.
Manufacturer:
no data available

Distributor:
Burbach + Goetz Deutsche Sanitätshaus GmbH
Stegemannstr. 5-7
56068 Koblenz
Germany Telephone: 0261 13388-0 Email: info@burbachgoetz.de Homepage: https://www.burbach-goetz.de
Technical Data:

Dimensions: 47 x 4.3 cm
Weight: 175 g
Reference Number:
DIAS/130261
Source :
IDTS
Last Update: 29 May 2021