Assistive Product

Servocare Socken- und Strumpfanziehhilfe
Product Type:
Sock dressing aid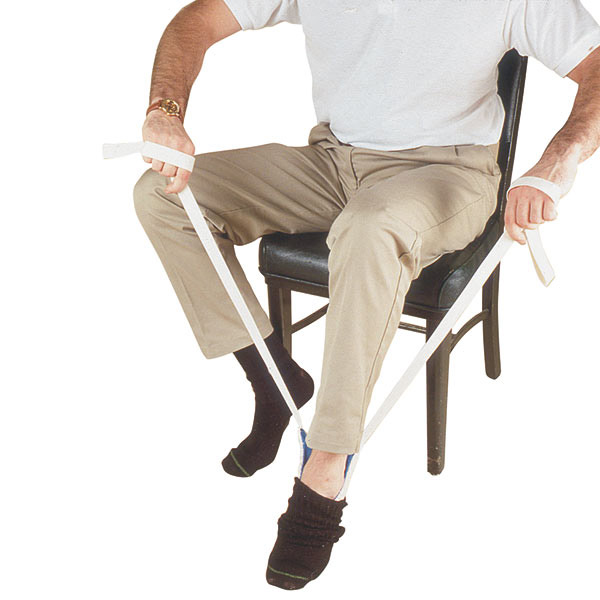 Areas of Application:
- limited mobility
Description:
The sock is pulled onto the rounded elongated plastic half shell. The foot is guided into the sock and passed over the leg with the help of plastic straps attached to the shell. The plastic half-shell is covered with terry cloth so that socks and stockings adhere well. Inside with a nylon cover to help the foot slide in. Cover washable.
Features / Components:
- rounded plastic half shell
- with plastic straps
Price (without guarantee):
15,59 EUR including VAT.
End user price
Product Information from the Manufacturer / Distributor:
Further Product Details
Further Information
REHADAT does not sell any products
Please contact the manufacturer or distributor.
Manufacturer:
no data available

Distributor:
Servoprax GmbH
Am Marienbusch 9
46485 Wesel
Germany Telephone: 0281 95283-0 Email: info@servoprax.de Homepage: https://www.servoprax.de
Reference Number:
851458
Source :
IDTS
Last Update: 25 May 2022