Assistive Product

Sockenanzieher RFM - Nylon/Frottee
Product Type:
Sock dressing aid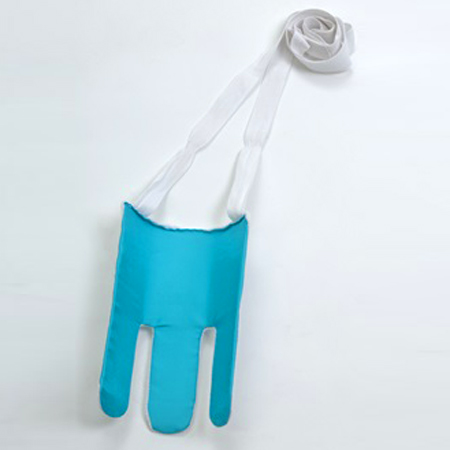 Areas of Application:
- limited mobility
Description:
There are large loops at the end of the straps (81 cm long) - suitable for people with weak grip. Sewn from two types of fabric - nylon inside to slide on the foot, terry cloth outside to hold the sock. In the lower part, the donning aid is cut 'three-armed', which allows better adaptations to the foot.
Features / Components:
- washable
- fabric panels
- cotton straps
- material nylon and t
Price (without guarantee):
16,48 EUR incl. VAT.
Retail price
SHI-Number:
SHI-Medical Technical Aids Register | 02.40.01.2014
Product Information from the Manufacturer / Distributor:
Further Product Details
Further Information
REHADAT does not sell any products
Please contact the manufacturer or distributor.
Manufacturer:
no data available

Distributor:
Rehaforum MEDICAL GmbH
Daimlerstr. 12a
25337 Elmshorn
Germany Telephone: 04121 4733-12 Email: info@rehaforum.com Homepage: https://www.rehaforum.com/
Technical Data:

Size (L x W): 22,5 x 11,5 cm
Length of pull straps: 67,5 cm
Weight: 73 g
Reference Number:
464122
Source :
IDTS
Last Update: 13 Jun 2022