Assistive Product

Compressana EASY Anziehhilfe
Product Type:
Sock dressing aid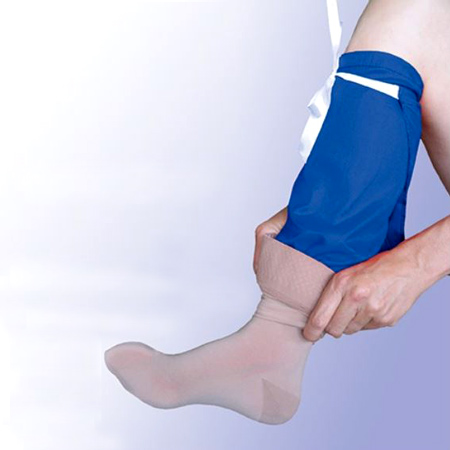 Areas of Application:
- limited mobility
Description:
The slippery material placed around the foot and leg, makes it possible to pull up and put on even stockings with high pressure without problems and friction resistance. Equally suitable for open and closed toe.
Price (without guarantee):
12,90 EUR incl. VAT (distribution)
Enduser price
Product Information from the Manufacturer / Distributor:
Further Product Details
Further Information
REHADAT does not sell any products
Please contact the manufacturer or distributor.
Manufacturer:
no data available

Distributor:
Sanitäthaus Dörsam GmbH
Schulgasse 9
97753 Karlstadt
Germany Telephone: 09353 984427 Email: info@svital-shop.de Homepage: https://www.svital-shop.de
Reference Number:
DIAS/130291
Source :
IDTS
Last Update: 1 Dec 2022