Assistive Product

Mediven Anziehsocke
Product Type:
Sock dressing aid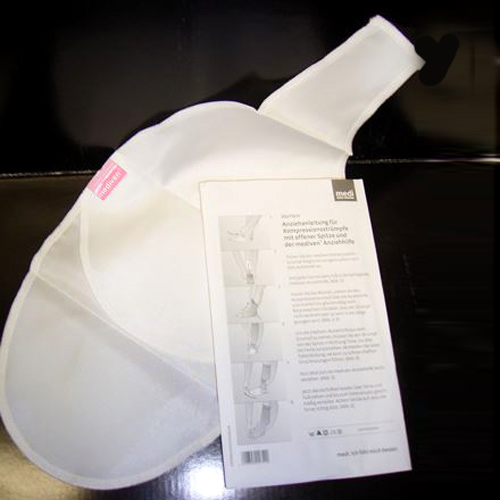 Areas of Application:
- limited mobility
Description:
Sock dressing aid for compression stockings with open toe.
Price (without guarantee):
3,49 EUR incl. VAT (distribution)
Enduser price
Product Information from the Manufacturer / Distributor:
Further Product Details
Further Information
REHADAT does not sell any products
Please contact the manufacturer or distributor.
Manufacturer:
no data available

Distributor:
Sanitäthaus Dörsam GmbH
Schulgasse 9
97753 Karlstadt
Germany Telephone: 09353 984427 Email: info@svital-shop.de Homepage: https://www.svital-shop.de
Reference Number:
DIAS/130290
Source :
IDTS
Last Update: 1 Dec 2022