Assistive Product

Servocare Schuhanzieher Lang
Product Type:
Shoehorn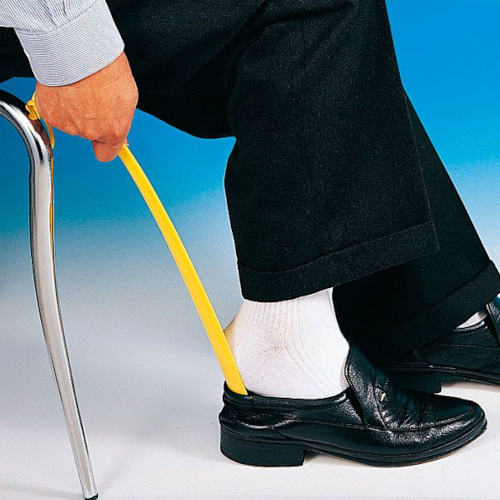 Areas of Application:
- limited mobility
Description:
Plastic shoehorn with curved handle for holding.
Features / Components:
- hanging hole
- plastic handle
- use while sit
Price (without guarantee):
3,69 EUR including VAT.
End user price
Product Information from the Manufacturer / Distributor:
Further Product Details
Further Information
REHADAT does not sell any products
Please contact the manufacturer or distributor.
Manufacturer:
no data available

Distributor:
Servoprax GmbH
Am Marienbusch 9
46485 Wesel
Germany Telephone: 0281 95283-0 Email: info@servoprax.de Homepage: https://www.servoprax.de
Technical Data:

Length: 40 cm
Weight: 40 g
Reference Number:
DIAS/002962
Source :
IDTS
Last Update: 25 May 2022