Content
Assistive Product

RehaCom-Trainingssoftware Flächenoperation VRO1
Product Type:
Training Software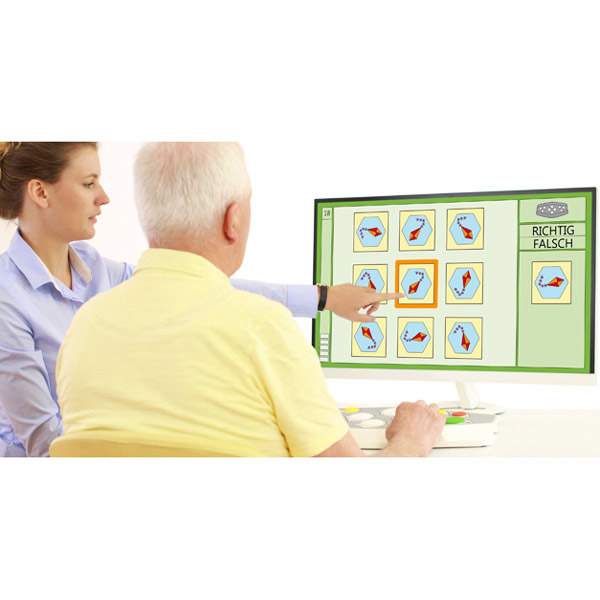 Areas of Application:
- Patients with brain damage
- Adults and children 10 years and older
- Training of cognitive skills
Description:
Training of spatial imaginative power. Objects on the monitor are to be compared with a pattern object.
Features / Components:
- 80 to 160 pictures
- from very simple objects to complicated groups of objects
- 8 difficulty levels
- result storage
- output of performance data via printer
Other:
- therapist required for instruction and evaluation
Price (without guarantee):
Price is available on request from the manufacturer / distributor.
Product Information from the Manufacturer / Distributor:
Weitere Details des Herstellers zum Therapiesystem RehaCom
Further Information
REHADAT does not sell any products
Please contact the manufacturer or distributor.
Manufacturer:
HASOMED GmbH
Paul-Ecke-Str. 1
39114 Magdeburg
Germany Telephone: 0391 6230-112 Email: info@hasomed.de Homepage: https://www.hasomed.de
Distributor:
HASOMED GmbH
Paul-Ecke-Str. 1
39114 Magdeburg
Germany Telephone: 0391 6230-112 Email: info@hasomed.de Homepage: https://www.hasomed.de
Reference Number:
643158
Source :
DIAS
Last Update: 5 Jul 2022