Content
Assistive Product

PET Psycholinguistischer Entwicklungstest
Product Type:
- Diagnostic material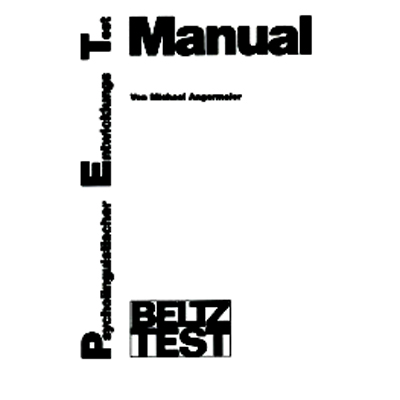 Areas of Application:
- Psychological test
- Clinical psychology
- Speech therapy
- For patients with language development disorders
Description:
The psycholinguistic development test PET is an individual test to determine specific skills and disorders of normal and learning-disabled children. The test battery serves as a differential diagnostic starting point for designing a training program (see Psycholinguistic language support program) for learning difficulties that can be tailored to each child.
Features / Components:
- Word comprehension
- interpret pictures
- add sentences
- assign pictures
- Describe objects
- Handle objects
- Grammar test
- Add words
- Connect sounds
- Find objects
- Number sequence memory
- Symbol sequence memory
Price (without guarantee):
334.00 EUR plus VAT . (Recommended retail price)
Further Information
Product Information from the Manufacturer / Distributor:
Further Product Details
REHADAT does not sell any products
Please contact the manufacturer or distributor.
Manufacturer:
no data available

Distributor:
Testzentrale eTests - Hogrefe Verlag GmbH & Co. KG
Herbert-Quandt-Str. 4
37081 Göttingen
Germany Telephone: 0551 99950-880 Email: info@testzentrale.de Homepage: https://www.testzentrale.de
Keywords
ISO
Search for similar prodcuts in REHADAT:
Search for similar products in EASTIN throughout Europe:
ICF Items
Reference Number:
DIAS/130301
Source :
IW
Last Update: 28 Jan 2020