Assistive Product

RehaCom Trainingssoftware Visuokonstruktive Fähigkeiten KONS
Product Type:
Training software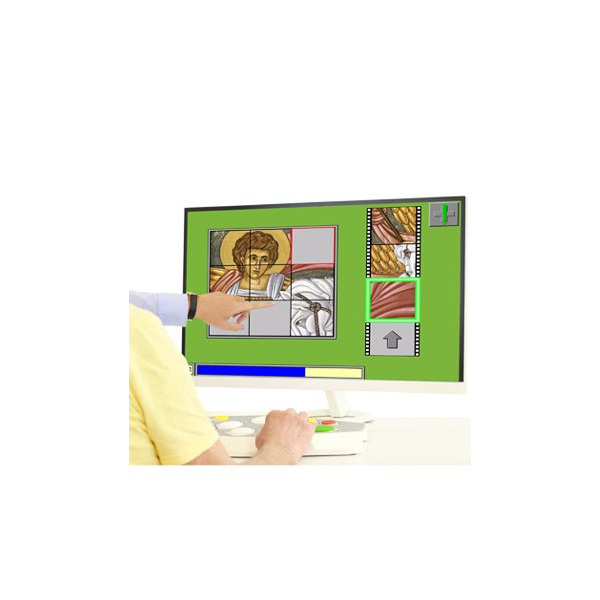 Areas of Application:
- Patients with reduced performance in the visual-constructive area
- for adults and children from 8 years of age
- Training the visual reconstruction of concrete images
Description:
- Training promotes constructive skills, attention and Memory performance
- based on the principle of the puzzle
- therapist required for instruction and evaluation
Features / Components:
- 18 levels, with the use of photos and drawings
- changing the difficulty z. B. by number of puzzle pieces or rotation of the picture pieces
Price (without guarantee):
The price is available on request from the manufacturer 7 distributors.
Product Information from the Manufacturer / Distributor:
Weitere Details des Herstellers zum Therapiesystem RehaCom
Further Information
REHADAT does not sell any products
Please contact the manufacturer or distributor.
Manufacturer:
HASOMED GmbH
Paul-Ecke-Str. 1
39114 Magdeburg
Germany Telephone: 0391 6230-112 Email: info@hasomed.de Homepage: https://www.hasomed.de
Distributor:
HASOMED GmbH
Paul-Ecke-Str. 1
39114 Magdeburg
Germany Telephone: 0391 6230-112 Email: info@hasomed.de Homepage: https://www.hasomed.de
Reference Number:
DIAS/130881
Source :
DIAS
Last Update: 2 Mar 2020