Assistive Product

RehaCom-Trainingssoftware Akustische Reaktionsfähigkeit AKRE
Product Type:
Training software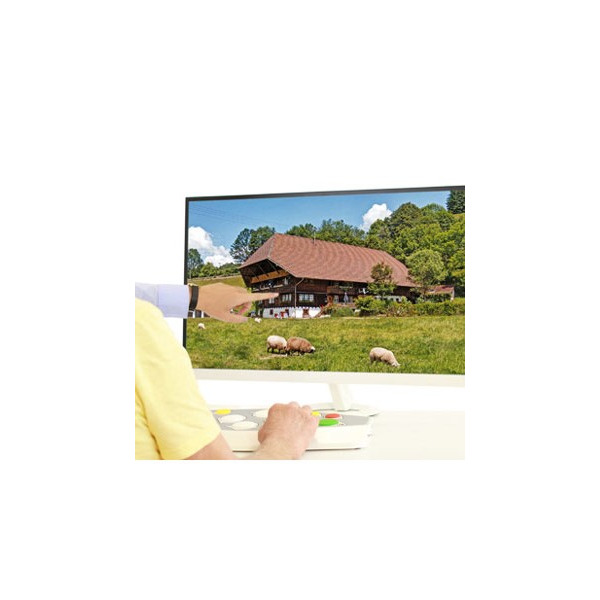 Areas of Application:
- in the event of deficits in reaction speed and certainty of reaction to acoustic stimuli
- for adults and children from 6 years of age
Description:
The training should improve the speed and accuracy of reaction to acoustic signals. In the preparatory phase, the patient gets to know various noises from the buttons on the RehaCom console. After a training phase, he should recognize them again in the training phase and assign them to the corresponding buttons.
Features / Components:
- around 60 noises with the corresponding background noises
- pictures and acoustic stimuli with everyday scenarios (e.g. in the apartment)
Other:
Therapist required for instruction and evaluation
Price (without guarantee):
Prices are available on request from the manufacturer / distributor.
Product Information from the Manufacturer / Distributor:
Weitere Details des Herstellers zum Therapiesystem RehaCom
Further Information
REHADAT does not sell any products
Please contact the manufacturer or distributor.
Manufacturer:
HASOMED GmbH
Paul-Ecke-Str. 1
39114 Magdeburg
Germany Telephone: 0391 6230-112 Email: info@hasomed.de Homepage: https://www.hasomed.de
Distributor:
HASOMED GmbH
Paul-Ecke-Str. 1
39114 Magdeburg
Germany Telephone: 0391 6230-112 Email: info@hasomed.de Homepage: https://www.hasomed.de
Reference Number:
DIAS/000100
Source :
DIAS
Last Update: 2 Mar 2020