Assistive Product

CogniPlus Trainingssoftware ALERT Alertness
Product Type:
Training software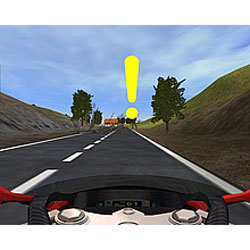 Areas of Application:
- Rehabilitation of patients with brain damage
- Even with restrictions of the visual field or half-sided neglect
- Training of cognitive skills
Description:
The program trains the alertness dimension. A motorcycle ride on a winding road is shown. If there are obstacles on the way, the reaction button should be pressed as quickly as possible.
Features / Components:
- 18 levels of difficulty
- Realistic design of the training program
- Automatic adaptation to the patients performance
Other:
Supervisor for instruction and evaluation required
Price (without guarantee):
The price is available on request from the manufacturer / distributor.
Product Information from the Manufacturer / Distributor:
Further Product Details
Further Information
Reference Number:
DIAS/006318
Source :
DIAS
Last Update: 28 Sep 2020