Assistive Product

Anagramm
Product Type:
Learning programme for the development of writing and reading skills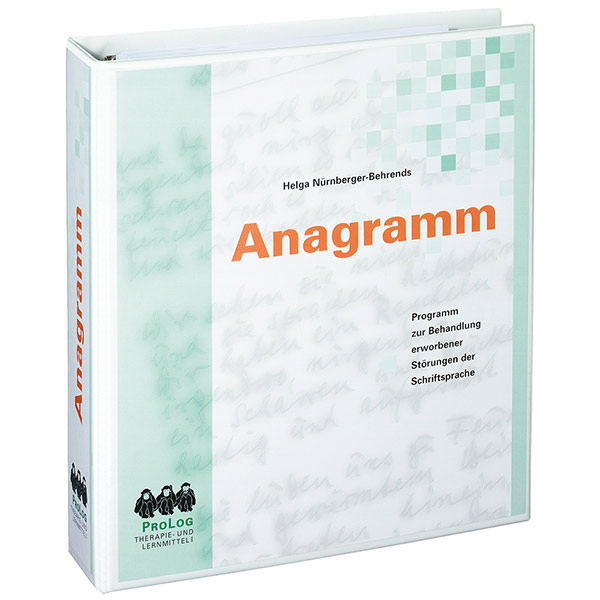 Areas of Application:
- Communication training
- Reading training
- Writing training
- Aphasia
Description:
The exercise program consists of 12 exercise sequences with increasing levels of difficulty and of exercises based on the Logogen model. The goal of the exercise program is the systematic development of the relationships between graphemes and phonemes of the German language. Another goal is the improvement of strategies in reading and writing.
3., completely revised and expanded edition. This new edition has been extensively expanded with 30 exercise sheets on function words (prepositions, adverbs, articles, conjunctions, interrogative particles, pronouns, derivatives).
Features / Components:
- individual development of phonemes and graphemes
- stimulation of holistically stored word knowledge
- important phonotactic and orthographic rules
- exercises on word form
- puzzles
- material for reading aloud
- dictation templates
Delivery:
- Exercise program in folder
- CD-ROM with dictation templates
- 166 worksheets (copy templates)
- Letter box with upper and lower case letters
Price (without guarantee):
99,00 EUR
End user price (incl. VAT)
Price date: 08.08.2023
Product Information from the Manufacturer / Distributor:
Further Product Details
Further Information
Reference Number:
M/22205
Source :
DIAS
Last Update: 8 Aug 2023