Content
Assistive Product

Mister Face Gesichtsausdrücke
Product Type:
Wall board for describing emotions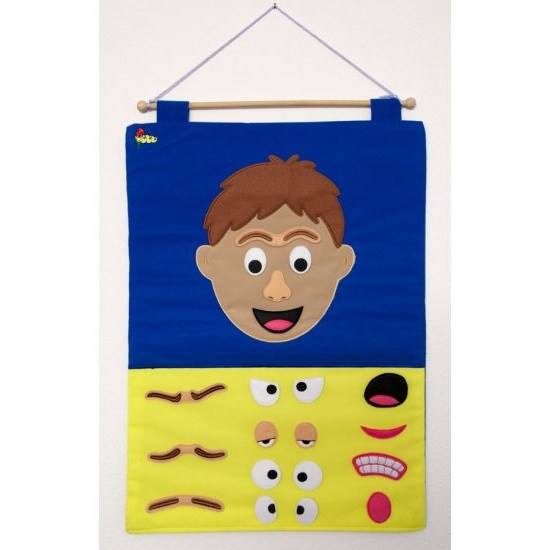 Description:
The wall board consists of 22 removable parts. Mr. Face changes his facial expression depending on the situation or the task at hand. A way to describe emotions and feelings in a playful way. The board can be used in group or individual exercises, as a blackboard or on floors or tables.
Features / Components:
- Material: 70% polyester, 30% cotton
- Attachment of individual parts using Velcro
Price (without guarantee):
44.50 EUR
(retail price including VAT, sales)
Price date: 02/10/2021
Product Information from the Manufacturer / Distributor:
Further Product Details
Further Information
REHADAT does not sell any products
Please contact the manufacturer or distributor.
Manufacturer:
no data available

Distributor:
K2-Verlag GmbH
Stemmerstr. 54
78266 Büsingen
Germany Telephone: 07734 935748 Email: service@k2-verlag.de Homepage: http://www.k2-verlag.de
Technical Data:
Dimensions: approx. 50 x 70 cm
Keywords
ISO
Search for similar prodcuts in REHADAT:
Search for similar products in EASTIN throughout Europe:
ICF Items
Reference Number:
M/25199
Source :
DIAS
Last Update: 10 Feb 2021