Content
Assistive Product

Brutschrank IF 750 plus
Product Type:
Incubator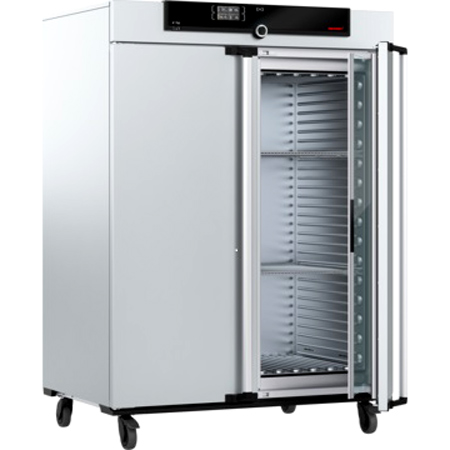 Description:
for the cultivation of microorganisms
Features / Components:
- temperature range at least 10 ° C above room temperature up to + 80 ° C
- electronic microprocessor temperature controller
- TwinDISPLAY. Adaptive multifunctional digital PID microprocessor controller with 2 high-resolution TFT color graphics displays.
- automatic temperature control
- three freely selectable temperature values
- permanently installed sterilization program (4h / 160 degrees C) for interior sterilization
- adjustable temperature (Celsius or Fahrenheit)
- fresh air supply electronically controllable
- Exhaust air spigot with throttle valve, electronically adjustable
- Ethernet interface and USB port
- additionally integrated over and under temperature monitoring
- inner glass doors
- fully insulated stainless steel doors
- fully galvanized sheet steel rear wall
- inserts for 2 stainless steel gratings
Price (without guarantee):
The price is available on request from the manufacturer / distributor.
Product Information from the Manufacturer / Distributor:
Weitere Details des Herstellers
Further Information
REHADAT does not sell any products
Please contact the manufacturer or distributor.
Manufacturer:
Memmert GmbH + Co. KG
Äußere Rittersbacher Str. 38
91126 Schwabach
Germany Telephone: 09122 925-0 Email: sales@memmert.com Homepage: https://www.memmert.com
Distributor:
Fachhandel
Adressen bitte im Internet recherchieren.

Keywords
ISO
Search for similar prodcuts in REHADAT:
Search for similar products in EASTIN throughout Europe:
ICF Items
Reference Number:
DIAS/005216
Source :
DIAS
Last Update: 14 Jul 2020