Content
Assistive Product

Omnifix F
Product Type:
Disposable syringe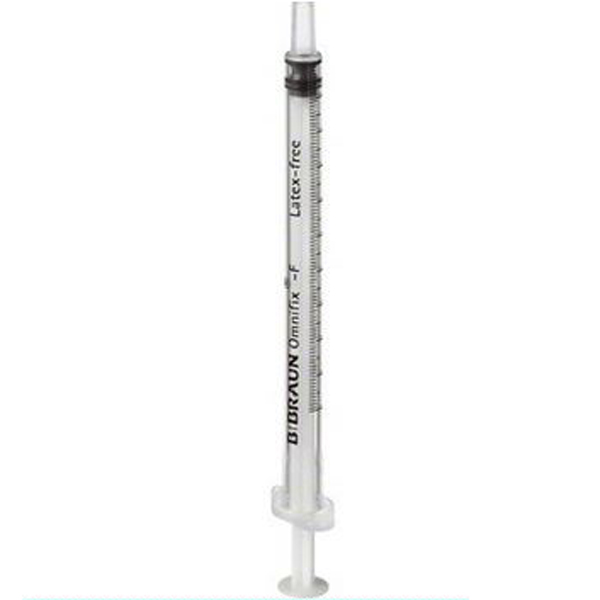 Areas of Application:
- for tuberculin / heparin / allergy tests
Description:
Three-part fine-dose syringes with a volume of 1 ml, for example for tuberculin, heparin and allergy tests. Suitable for slowly drawing up and injecting very small amounts.
Features / Components:
- individually sterile packed insulin syringe
- three-part
- material cylinder: polypropylene
- material piston: polystyrene
- material piston stopper: synthetic rubber
- piston stopper with smooth running , double sealing ring and safe piston stop
- transparent cylinder to detect air bubbles
- round cylinder with black scale
- versions with Luer attachment, centric and Luer-Lock attachment, available centrally
- siliconized inside
- free of latex and PVC
- Packaging unit: 100 syringes
Price (without guarantee):
The price is available on request from the manufacturer / distributor.
Product Information from the Manufacturer / Distributor:
Further Product Details
Further Information
Technical Data:
Volume: 1 ml, scale value 0.01 ml
Keywords
ISO
Search for similar prodcuts in REHADAT:
Search for similar products in EASTIN throughout Europe:
ICF Items
Reference Number:
Hil133284
Source :
DIAS
Last Update: Wed Apr 28 00:00:00 UTC 2021