Assistive Product

Minimed 640G System
Product Type:
Blood glucose meter
Long-term monitoring device (CGM system) in combination with insulin pump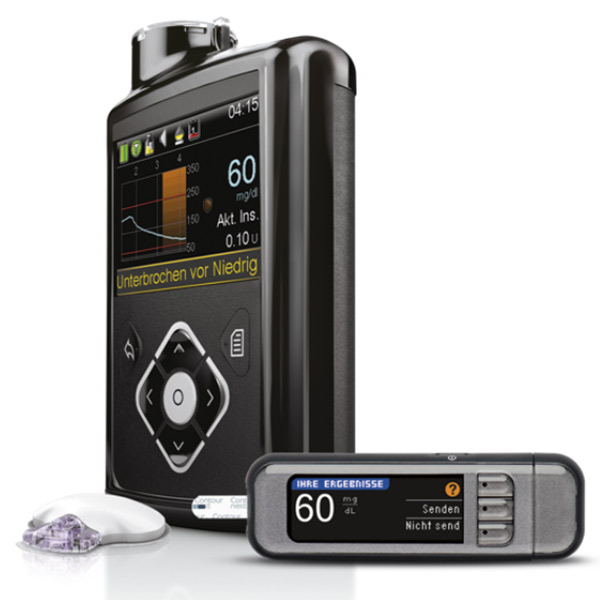 Areas of Application:
Diabetes
Description:
The MiniMed System 640 G enables glucose values and trends to be read continuously on the insulin pump display. A glucose sensor is required for use, which the patient inserts him/herself into the subcutaneous fat tissue - similar to an insulin infusion set. MiniMed 640 G allows the insulin supply to be interrupted at low glucose levels. This, so-called "hypo cut-off" enables the prevention of severe hypoglycemia.
Can be connected to the Contour Next Link 2.4 blood glucose meter without the need for a cable.
Features / Components:
- Guardian Sensor 3 with a MARD* of 8.7%
- Sensor tracing time up to 7 days
- Guardian Link 3 Transmitter transmits values to pump every 5 minutes
- Wireless connection to insulin pump possible
- Software solutions for doctor / physician and patient
- At the push of a button, a bolus can be delivered to the pump
Price (without guarantee):
The price is available on request from the manufacturer / distributor.
Product Information from the Manufacturer / Distributor:
Further Product Details
Further Information
Reference Number:
Hil133090
Source :
DIAS
Last Update: 22 Nov 2022