Assistive Product

D-Flex Pen
Product Type:
Insulin Injector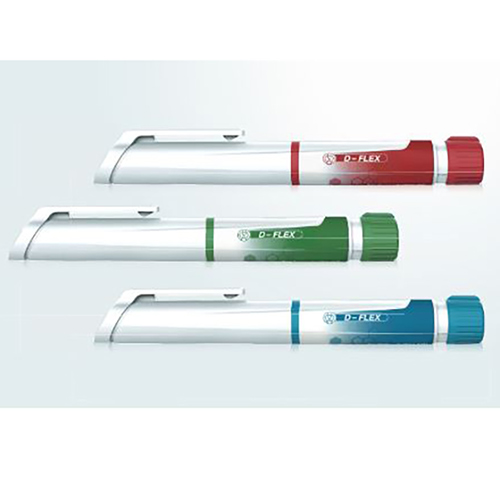 Areas of Application:
- Diabetes
Description:
The D-Flex Pen is a disposable insulin injector for use with 3 ml cartridges. The platform can be used for one or more fixed doses. A number of multiple predetermined doses is also possible. The pen system does not allow any intermediate steps between the set doses.
Features / Components:
- disposable pen
- fixed or variable dosing
- manual injection
- multiple injections
- dose correction to avoid incorrect dosing and loss of medication
- easily adaptable to different dosing specifications
- colors: red, blue, g
Price (without guarantee):
The price is available on request from the manufacturer / distributor.
Product Information from the Manufacturer / Distributor:
Further Product Details (Englisch)
Further Information
Technical Data:

Length: 150.2 mm
Diameter: 17.2 mm
Reference Number:
Hil133200
Source :
DIAS
Last Update: 10 Feb 2023