Assistive Product

Medibox Medi Sort 7
Product Type:
pill boxes
pill dosage system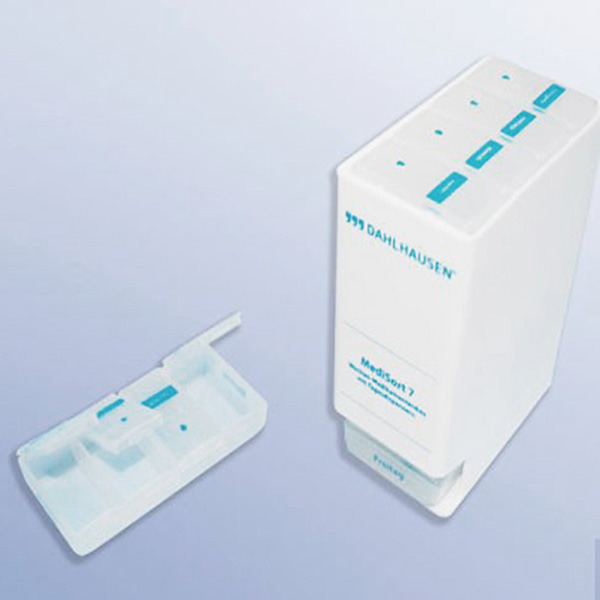 Areas of Application:
- division of daily amount of pills
- division of weekly amount of pills
- distribution of medicines
Description:
Medibox contains a separate insert for each day. This insert is a small box divided into four compartments for morning, noon, evening, night. Each compartment is closed with a hinged lid. At the end of the day, the emptied drawer is returned to the top of the dispenser; the drawer for the next day automatically moves up for further dispensing.
Features / Components:
- for one week
- four compartments per day
- individual compartments with hinged lid
- compartments lab
Price (without guarantee):
The price is available on request from the manufacturer / distributor.
Product Information from the Manufacturer / Distributor:
Further Product Details
Further Information
Technical Data:

Width: 58 mm
Height: 130 mm
Length: 110 mm
Reference Number:
397239
Source :
DIAS
Last Update: 6 Jul 2022