Content
Assistive Product

UV-Schutzbrille 2274
Product Type:
Safety glasses for light therapy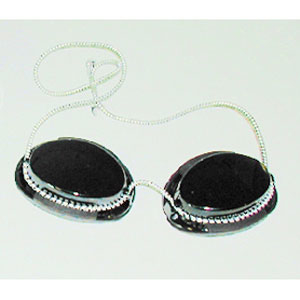 Areas of Application:
To protect the eyes during UV therapy.
Description:
UV protective goggles made of plastic with elastic band.
Price (without guarantee):
The price is available on request from the manufacturer / distributor.
Product Information from the Manufacturer / Distributor:
Further Product Details
Further Information
REHADAT does not sell any products
Please contact the manufacturer or distributor.
Manufacturer:
Schulze & Böhm GmbH
Hermülheimer Str. 10
50321 Brühl
Germany Telephone: 02232 57998-0 Email: info@medisun.de Homepage: http://www.medisun.de/de
Distributor:
Schulze & Böhm GmbH
Hermülheimer Str. 10
50321 Brühl
Germany Telephone: 02232 57998-0 Email: info@medisun.de Homepage: http://www.medisun.de/de
Reference Number:
DIAS/005601
Source :
DIAS
Last Update: 19 Apr 2021