Content
Assistive Product

Euro-CashTest
Product Type:
Stencil for banknote recognition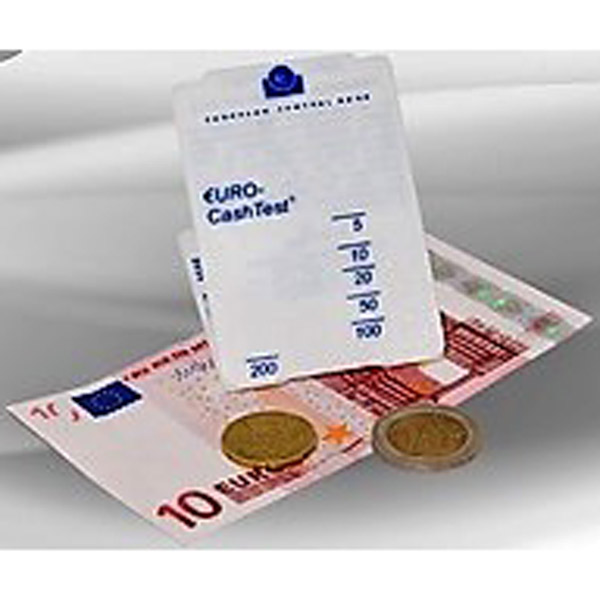 Areas of Application:
- Blindness
- Banknote recognition
- Visual impairment
Description:
The cash test enables blind people to determine the value of banknotes. It has the shape of a check card and therefore fits in any normal money pocket. The cash test is also available for banknotes from many other countr
Price (without guarantee):
5.20 EUR including VAT.
Retail price
Price date: 07.10.2020
Product Information from the Manufacturer / Distributor:
Further Product Details
Further Information
REHADAT does not sell any products
Please contact the manufacturer or distributor.
Manufacturer:
no data available

Distributor:
Marland GmbH
Zollenreuter Str. 6
88326 Aulendorf
Germany Telephone: 00800 6363-6363 Email: info@marland.eu Email: bestellung@marland.eu Homepage: https://www.marland.eu
Technical Data:
Dimensions: 15 x 5.8 cm (open), 8 x 5.8 cm (closed)
Reference Number:
M/21810
Source :
DIAS
Last Update: 7 Oct 2020